Quantum Intelligence
Dark web monitoring done right
Everything You Need To Know
---
Threat intelligence benefits organizations of all sizes by helping them better understand their attackers, respond to incidents more quickly, and proactively defend against emerging threats. For SMBs and enterprises alike, this data helps them identify and prioritize high impact actions. By leveraging external threat intelligence, organizations can reduce their costs and make their security programs more effective.
Threat intelligence uses a variety of data to provide your team with more context. This includes attacker profiles, insight into their motivation and capabilities, and what indicators of compromise to look out for.
Quantum Armor uses machine learning to automate data collection and processing, integrate with your existing solutions, take in unstructured data from disparate sources, and then connect the dots by providing context on indicators of compromise (IoCs) and the tactics, techniques, and procedures (TTPs) of threat actors.
Dark Web Scanning
---
The Dark Web is an unindexed and anonymous part of the internet which is not accessible via standard browsers or search engines.
The anonymity of the Dark Web provides cybercriminals with cover to plan and launch cyberattacks on your infrastructure and customer data.
Quantum Armor's Dark Web intelligence uses cutting-edge tools to help you detect and respond to threats originating in the Dark Web, identify leaked data, proactively mitigate credential abuse, and more.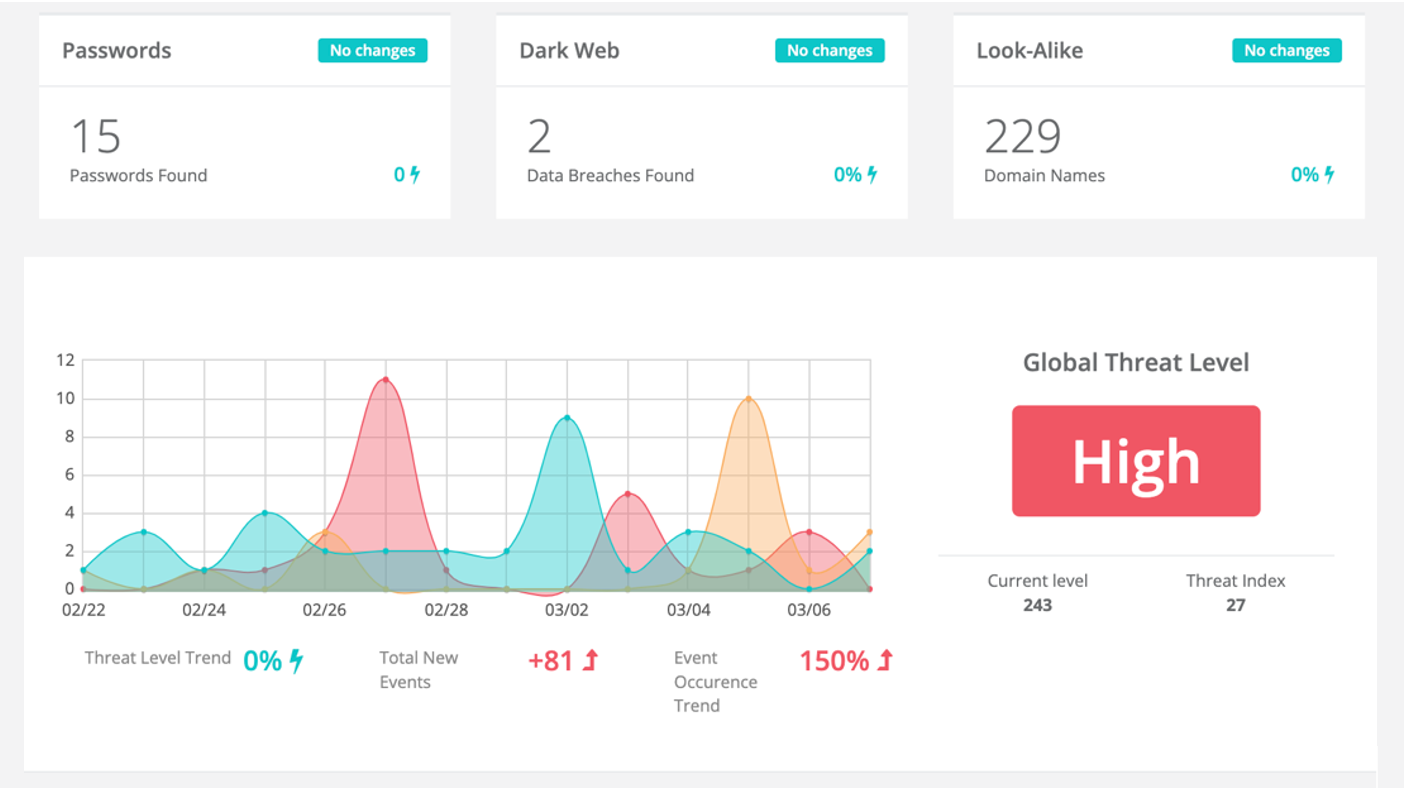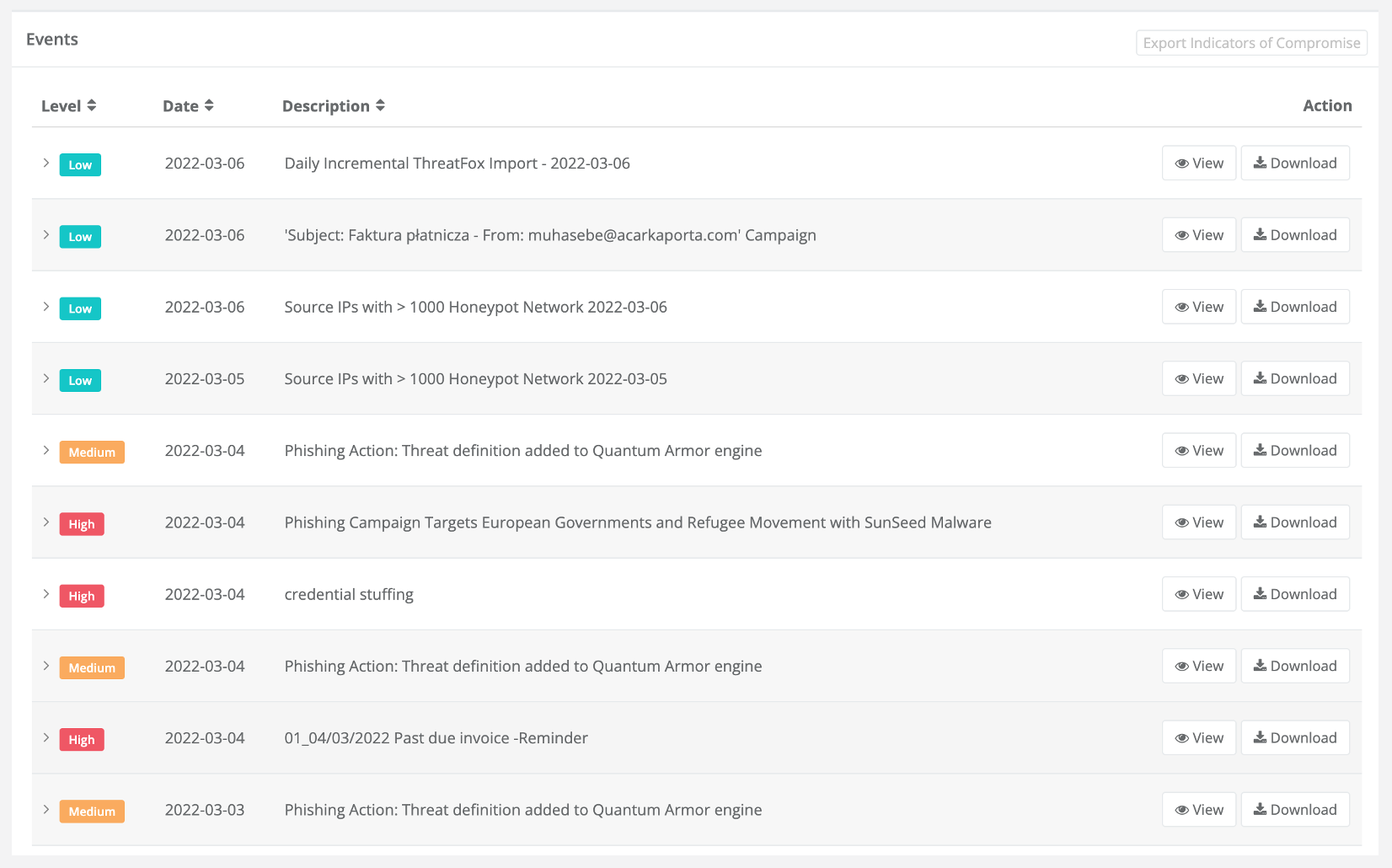 Threat Events
---
Concise and curated data helps your organization efficiently respond to cyber attacks.
Quantum Armor condenses all the information you need into a single user-friendly dashboard and organizes your threat exposure into categories so that different teams can quickly identify and prioritize incoming threats.
By partnering with NATO, Quantum Armor is capable of identifying key IoCs, malware strains and threat actors operating across the web, and then cross-reference those against your organization's logs and data.
Data Breach Detection
---
Quantum Armor runs 24/7 to closely monitor data and trends, identify anomalies, and counteract developing cyberattacks in real time.
All public data breaches are automatically reviewed to ensure that they don't contain any sensitive data or credentials tied to your organization.
Additionally, administrators receive regular reports detailing their current cybersecurity hygiene, any suspicious behavior or vulnerabilities found, and recommendations for improvement.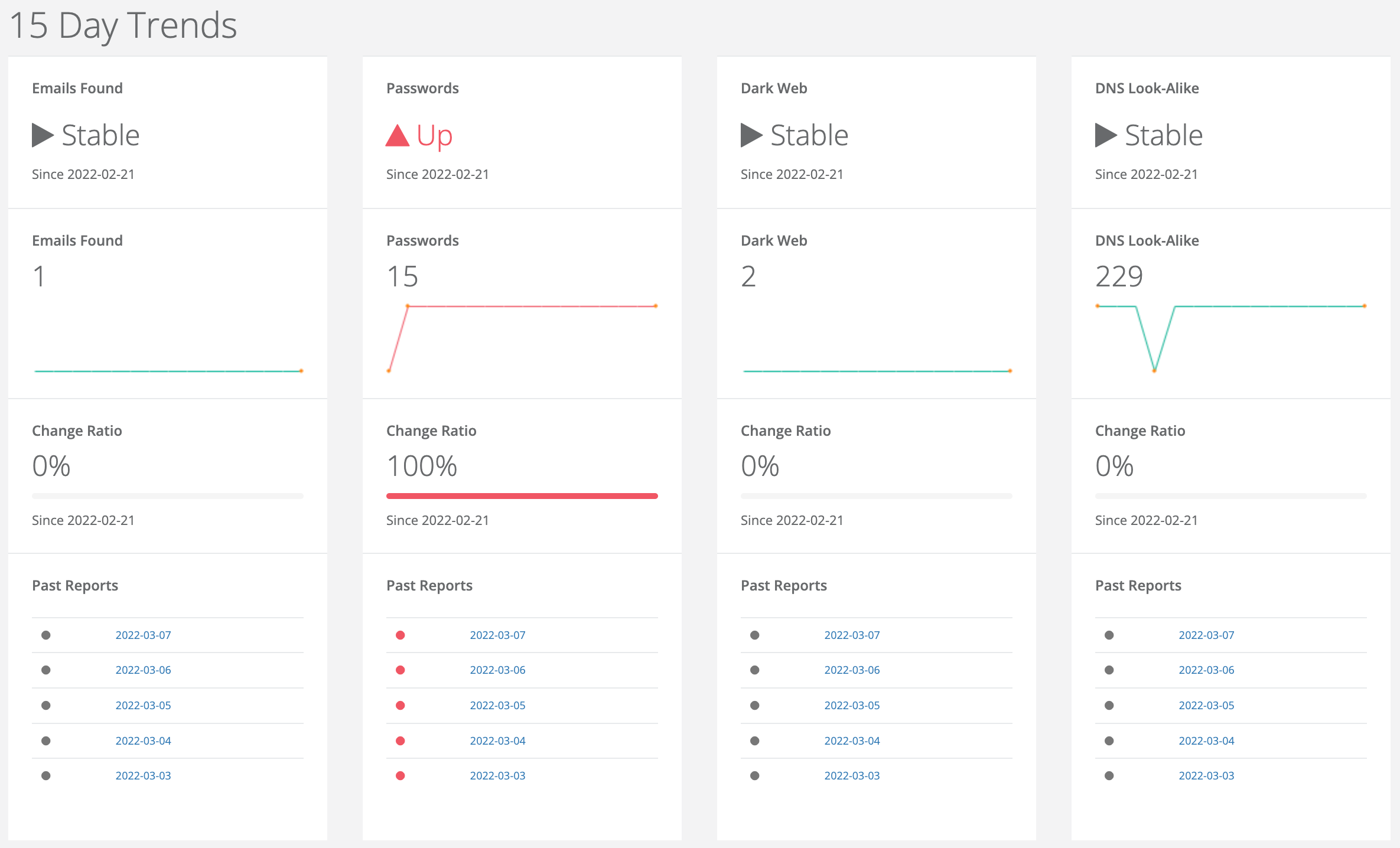 Use Cases
---
Cyber
Due Diligence
Quantum Armor allows investors and insurers to automatically generate a live snapshot of their prospect's attack surface, past breaches, and overall network health.
Compliance
Checks
Quantum Armor's threat intelligence engine can run pre-defined compliance runtime policies mapped to specific security standards, such as NIST, CIS level 1 and 2, PCI-DSS, GDPR and HIPAA.
Risk
Management
Bolster your risk management toolkit with clear and up-to-date reporting on your live risk profile. Quantum Armor tracks your performance over time, helping you pinpoint gaps and needs.
Look-alike
Domains
Malicious actors often replicate legitimate applications in order to execute attacks. Quantum Armor crawls the web, ensuring that any look-alike domain is detected and mitigated.