Quantum Armor
Leverage Artificial Intelligence and the Dark Web to predict and prevent a cyber security breach. Quantum Armor is the only predictive breach detection platform to combine NATO-backed threat intelligence, internal cloud metrics, dark web scanning, and attack surface monitoring within a single integrated, AI-powered solution.

The best part? Quantum Armor offers a fully agentless solution, providing you with live security metrics within minutes.




Predictive Breach Detection
---
With growing demand for richer and more attractive content, the complexity and opportunities for data breaches are growing exponentially. Quantum Armor monitors your digital assets 24/7/365, tracking hundreds of security metrics across your attack surface to predict and prevent imminent breaches.
Quantum Armor provides real-time network security monitoring, data analytics, and threat intelligence within a single intuitive dashboard. Utilizing a range of proprietary algorithms, Quantum Armor is able to manage agentless port monitoring, configuration changes, data leaks, log parsing, attack surface fluctuations and emerging cybersecurity threats at the click of a button.

Actionable insights are delivered daily to make sure you start your day with only the latest intelligence.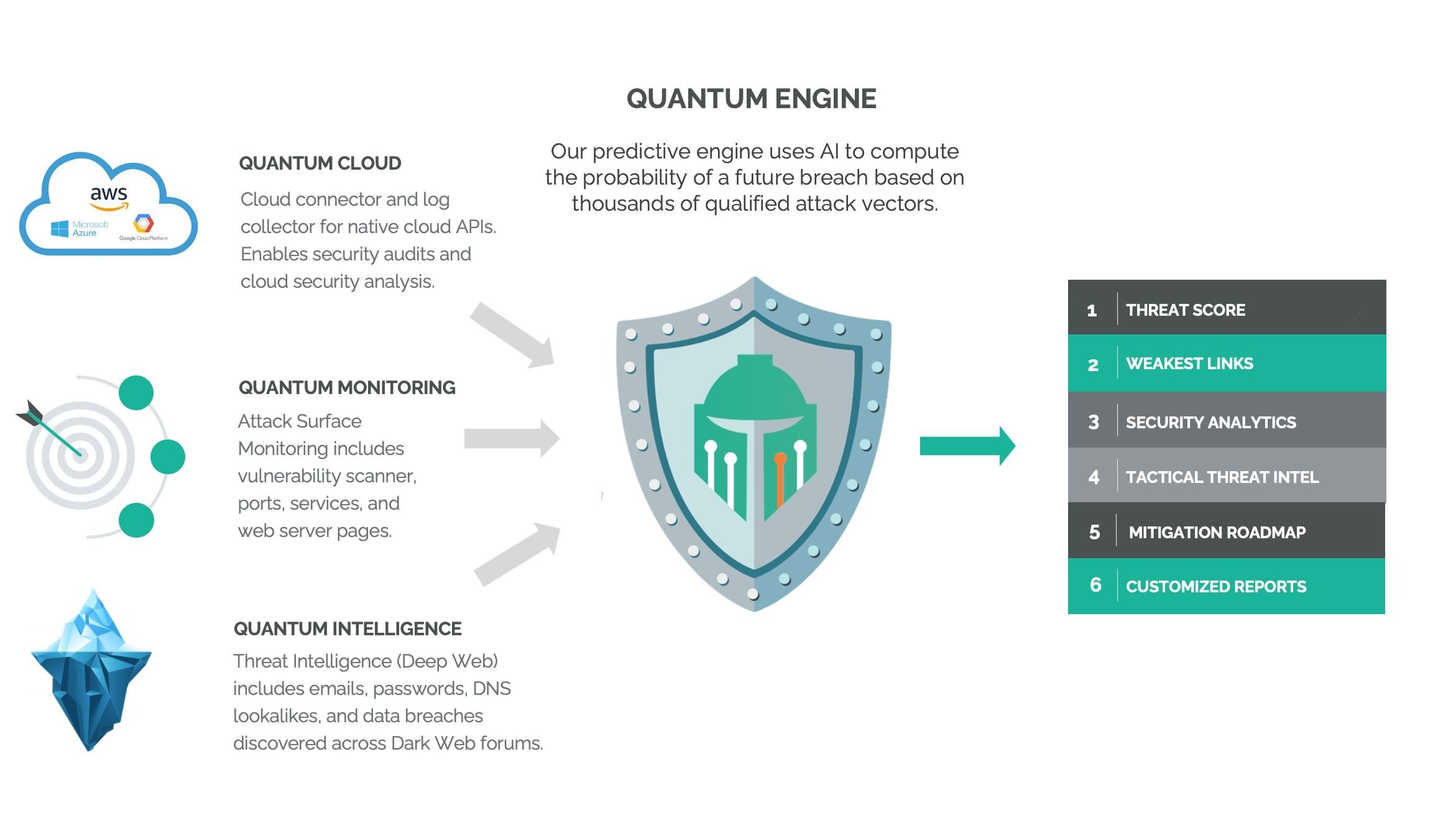 Quantum Armor combines a suite of tools to meet the complete security needs of the modern organization. We firmly believe that cutting-edge cybersecurity needs to be widely available and simple to implement in order to stop attacks before they occur.

Quantum Armor lives up to that promise, delivering flexible and powerful tools for pro-active threat detection and AI-driven trend-spotting under one roof.